Publications
Irish Divorce / Joyce's Ulysses
This engrossing, ground-breaking book challenges the long-held conviction that prior to the second divorce referendum of 1995 Irish people could not obtain a divorce that gave them the right to remarry. Joyce knew otherwise. Obtaining a decree absolute in Edwardian Ireland, rather than separation from bed and board, was possible. Bloom's "Divorce, not now" and Molly's "suppose I divorced him"—whether whim, wish, fantasy, or conviction—reflects an Irish practice of petitioning the English court, a ruse that, even though it was known to lawyers, judges, and politicians at the time, has long been forgotten. By drawing attention to divorce as one response to adultery, Joyce created a domestic and legal space in which to interrogate the sometimes rival and sometimes collusive Imperial and Ecclesiastical hegemonies that sought to control the Irish mind. This compelling, original book provides a refreshingly new frame for enjoying Ulysses even as it prompts the general reader to think about relationships and about the politics of concealment that operate in forging national identity.
Written by a major expert on the subject, this book combines a fine sensitivity to Joyce's texts with an assured understanding of his contexts--a tour de force.
Original, provocative, compelling ...Kuch has provided a fascinating new frame for considering Joyce's great novel as a whole.
Joyce's awareness of the intricacies of divorce law, as Irish Divorce/Joyce's Ulysses brilliantly shows, illuminates not only hidden corners of the Blooms' troubled marriage but also darker sides of Victorian respectability and Catholic Ireland. Alive to both text and context, Kuch's exemplary scholarship and eye for detail demonstrates how literature often picks up where law leaves off, allowing valuable new insights into the intimacies and anxieties of domestic life in late colonial Ireland.
See the recent Irish Times extract from Professor Kuch's book, and the Irish Times review from Terence Killeen, as well as Elisabetta D'Erme's review in Il Piccolo.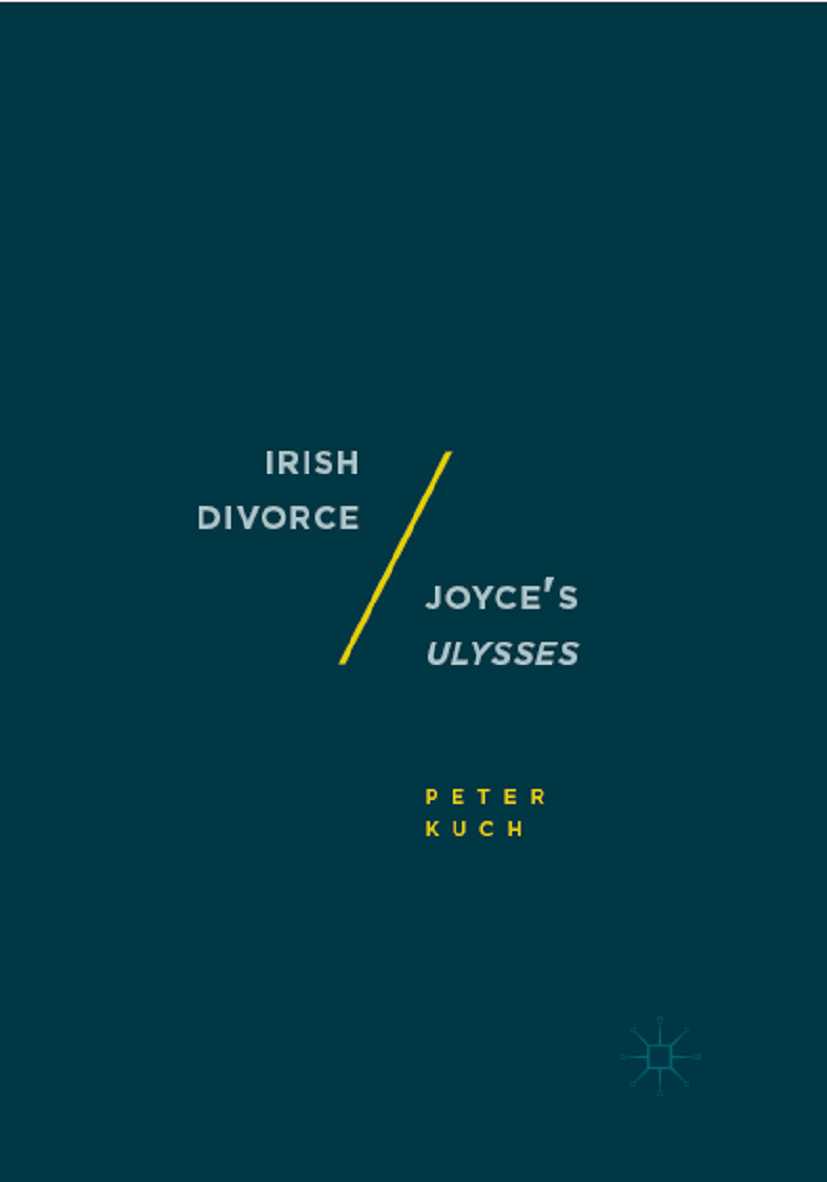 Kuch, P.R. (2017). Irish Divorce / Joyce's Ulysses. Palgrave Macmillan: US. ISBN 978-1-349-95187-1. Available in hardback and ebook formats from www.palgrave.com/gp/book/9781349951871
Books
Kuch, P. R. and Marr, L., eds., New Zealand's Responses to the 1916 Rising. Cork: Cork University Press, 2021. ISBN 978-1-78205-401-6
Kuch, P. R. (Ed.). (2011). Writings on Literature and Art: Volume IV of The Collected Works of George William Russell (AE). Gerrards Cross: Colin Smythe. ISBN 978-0-901072-45-0
Review:

"AE's writings on literature and art that Kuch has judiciously assembled here testify to Russell's seminal influence on modern Irish criticism, making Writings on Literature and Art an indispensable resource for readers and scholars of Irish Culture in the years ahead." Michael McAteer, Canadian Journal of Irish Studies.
Kuch, P. R., & Robson, J. (Eds.). (2003). Irelands in the Asia-Pacific. Gerrards Cross: Colin Smythe. Being Papers Delivered at the Second IASIL Asia-Pacific Symposium, UNSW. ISBN 0-86140-414-9.
Kuch, P. R. (1995). Bruce Dawe: Australian Writers Series. Melbourne: Oxford University Press. ISBN 0-19-553480-8
Review:

"Bruce Dawe's poetry finally receives the attention it deserves …" - Abodunrin, F., Rowe, N., Moore, J., Billingham, S., Burnett, P., Langran, P., & Durix, C. (1996). New Literatures in English. The Year's Work in English Studies, 77, p. 870.
Kuch, P. R., & Kavanagh, P. (1991). Conversations: Australian Writers on Writing. Sydney: Collins/Angus and Robertson. ISBN 0-207-17005-3
Kuch, P. R. (1986). Yeats and AE: 'the antagonism that unites dear friends' . Gerrards Cross: Colin Smythe; New York: Barnes and Noble. ISBN 0-389-20603-2
Reviews:

John Kavanagh, Irish Post, 19 July 1986; Derek Mahon, Irish Times, 26 July 1986; Monk Gibbon, Hibernia, July 1986; Richard Pine, Irish Tribune, 3 August 1986; Ulick O'Connor, Sunday Independent, 17 August 1986; Timothy Webb, British Book News, October 1986, p. 608; John Hanratty, Linen Hall Review, Winter 1986, p. 31; Sylvan Barnett, Choice, November 1986, p. 476; Anon., The Year's Work in English Studies, vol. lxvii, 1986, p. 150; Declan Kiberd, Times Literary Supplement, 13 February 1987, p. 166; Aileen Douglas, Studies, Spring 1987; Maureen Murphy, Irish Literary Supplement, Spring 1987, p. 25; Vincent Buckley, Times on Sunday, 21 June 1987, p. 33; Robert Graecen, Books Ireland, July/August 1987, pp. 135-136; James F Carens, Yeats: An Annual of Critical and Textual Studies, vol V, 1987, pp. 243-246; George Mills Harper, Yeats Annual, vol VII, 1990, pp. 259-262.

A 'most sophisticated and sensitive exploration of Æ's ideas' — Roy Foster, Carroll Professor of Irish History at Oxford, Times Literary Supplement, 16 May 2003.

This book closely examines the history of one of the major literary associations of the Irish Literary Renaissance. Focusing on the first twenty-five years of their fifty-year friendship, it seeks to describe Yeats's and Russell's association in terms of their respective imaginative developments and the development of the literary movement as a whole. The book draws extensively from both writers' published and unpublished writings as well as from the literature, diaries, journals and correspondence of the period.
Gibbon, M. (1981). The Pupil. Dublin: Wolfhound Press. ISBN 0 905473 68 X
Review:

Widely reviewed in Irish and English Press. Monk Gibbon (1896-1987), admired as a stylist, is one of Ireland's most respected minor writers. He has published more than twenty-five books. The Pupil recounts his experiences as an English Master at "Oldfeld", a Quaker boarding school near Swanage, Dorset, in the 1930s. It sensitively explores his attraction to one of his most engaging students, Anne de Selincourt. In addition to arranging for its publication, I ghosted the novel. The novel has been reprinted three times.